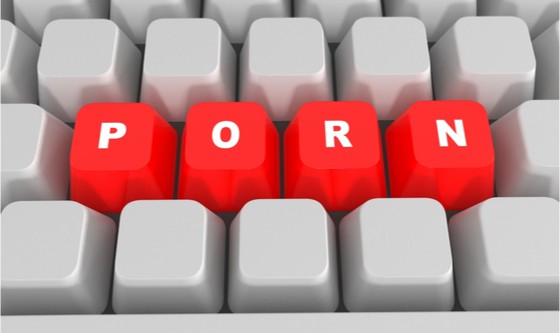 Students forced to be porn actors
Human traffickers recruit Ugandan university students with promises of good jobs in Kenya. For Sunday Bekunda, it turned into a nightmare of porn acting.
'It was in early January when I met a gentleman, Charles, from Kampala who promised to take me to work in a factory in Kenya,' says Sunday Bekunda (25), then a second-year student at Makerere University in Kampala.
'Little did I know that Charles was a human trafficker. He looked more like a mature parent who had worked for many years.
'I opened my heart to him about my many challenges, how I had trouble finding a job to pay tuition. In other words, I was showing Charles that I was not looking for a job, but desperately needed one.'
Kenya-bound
'The next day I came ready for travel and found Charles in a private car. He was with six girls and two boys. He told us that we were going to cross into Kenya via an unguarded border crossing.
'Along the journey, Charles was very talkative and kept counselling us not to disappoint him.
'When we reached Kenya they took us to a very good residential house where we were joined by 15 more people – two from Rwanda and 13 Kenyans.
'Then, they put on a clip showing us the business we had been brought to do: acting in pornographic movies.'
Kidnapping
'Charles left us with four huge muscular men and one woman. They began slapping us and ordering us to remove our clothes. I realised what began as a trip taken willingly was now a kidnapping.
'Once stripped, we were told to put everything we had on the table. I was surprised to see the Ugandans I was with all dropping student identity cards. Even the Kenyans were university students.
'The lady threatened to kill us if we disobeyed them. To make her point, they showed a video clip of someone being killed and getting his internal organs extracted.
'Then, they put another clip showing us the business we had been brought to do: acting in pornographic films.'
A routine of sex
'They led us upstairs and put us in different rooms. Once inside my room, a captor told me to undress again and gave me three tight pants.
'The room had bright lights and CCTV cameras in each corner. They brought in Bridget, one of the girls I had moved with from Uganda, and told me that I was free to have sex with her. When they locked the door, Bridget started crying and lamenting her fate. She told me that Charles had lured her at a club where she had gone dancing with some university girlfriends.
'The real evil started the next day when the lady came into my room holding three scripts with the title of "Teenage Sex and…", followed by words for different sex styles. They brought the girls and boys with whom we had come with, and they made me have sex with them while the other kidnappers recorded it all on big cameras.
'When I lost energy, the lady went out and came back and injected me with a substance that made me regain enough strength to continue. It became a routine.
I had to sleep with girls in the morning, boys in the evening, and sugar mummies at night.
The sugar mummies paid our captors to have sex with us. At times I would have to sleep with seven sugar mummies in a day and under unbearable pain.'
Murder
'After three weeks, we were all called into the sitting room and told that one of us, Sam Muteesi, a Ugandan, had disobeyed them and he had to be killed in front of us. They tied him to a chair and, despite his pleas for pardon, suffocated him to death using a polythene bag.
'For the whole of January and February, I continued having different kinds of sex every day while on drugs and alcohol.
'At the beginning of March, Charles came to my room and told me that I was going to get married to someone from the UK. He then connected his laptop and showed me a picture of an old white man.
'He told me to model with my skimpy pants in front of the laptop for the man to appreciate.
'The man liked me and Charles got his deal that would take me to the UK. But because I wasn't a Kenyan he had to bring me back to Uganda for a passport.'
Escape
'On crossing back to Uganda, I managed to escape in Mbale where we had stopped for breakfast. I reported the case under file number SD REF 65/19/03/2013. But since Charles was a powerful man, nothing was done to him.
'Because of all my traumas, I ran mad and got admitted to Butabika Mental Hospital where I underwent psycho-social therapy between August and December.
'I also underwent medical tests which showed that I had all the major sexually-transmitted infections.
'It was then I decided to share my story as part of a campaign to sensitise young university students into being careful with people who promise them jobs abroad.'


If an offer for work or money sounds too good to be true, be careful and discuss it with someone you trust before saying yes. You can always reach out to our forum for support.