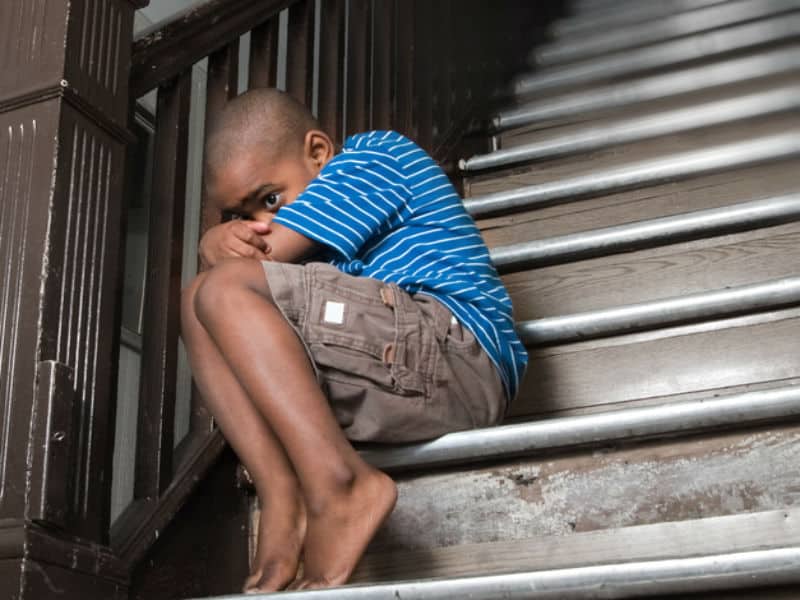 Domestic violence: whose fault is it anyway?
Violence of any kind is damaging. But violence in the home is doubly so since it should be a place filled with love and understanding – not fear and resentment. The ones who suffer the most are the children, as James narrates.
The storm
'You could always tell when it was about to happen. Dad would come home after supper, agitated for some reason. If my younger sister and I would run up and hug him, he would shrug us off. Then something that seemed insignificant would set him off: one day it would be that the food was cold, one day it was the fact that I had coloured on the wall with my crayon. Then my mother would send us to our rooms, and it would start.
'From my room I would always hear the aftermath: my father storming off to their bedroom and my mother muffling her cries cradling herself on the floor. Whenever I felt brave enough, I would sneak back to her and hug her. I was only seven, so I never understood. This was Mommy and Daddy after all: didn't they love each other? Didn't dad love us? Was this how all fathers were?'
Trying to understand
'Violence in the home is a lot to process when you're just a child. You can't talk about it with your friends, and they wouldn't know how to help either way. You feel too embarrassed to talk about it with your teachers or older relatives. The people who you always go to with your problems are the ones involved in the whole mess. So you just go through everyday trying to understand why, fearful of when it will happen again.
'My sister and I blamed ourselves: Mom was always so good to us and everyone else, so it must've been our fault Dad was doing that to her. So we resolved to make sure Mom would never get hit because of us. We worked hard in school, did as we were asked at home, kept our room clean and behaved well. It never changed much. Whenever my dad would get angry, I would go to my sister's room and hold her while she cried. She cried a lot. One day, she asked me if dad hit mom because he didn't love us. I didn't have an answer, and for the first time I started to feel hate towards my father.'
Unanswered questions
'One day on our way home from school, mom told my sister and I that she was leaving the house. My sister screamed at once that she wanted to go with her. There was no way I was staying with my dad, so that's how we left him alone in the house. That's when I realised how much I resented my dad: every conversation felt forced and unnatural when we would visit him. We had no relationship, and I wasn't bothered to try and fix it.
'I always wondered whether what my father did was something I would end up doing. I was so afraid of ending up like him that I wouldn't talk to girls. Even now, in the back of my mind, it scares me to become the husband who beats his wife. One day, I'll ask my mom why she married him if she knew he was like this. She'll probably smile and say she'll tell me when I'm older. I probably still won't understand, but I'm happy she had the courage to leave. For so many people, the story ends in a very different way.'
Have you had a similar experience as James? Leave a comment below or join the discussion on Facebook.