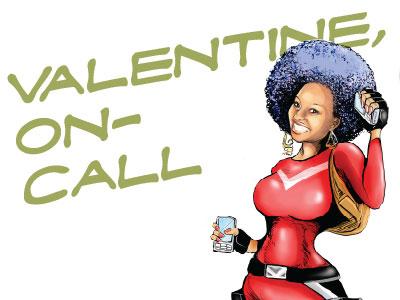 Too shy to ask her on a date?
There is this girl I really like, but I'm too shy to approach her. I really don't know how to ask her for a date. Please help me out.
Oh wow! We've all been there… Clever, smart, and funny with all the wrong people. And then we get in front of the person we like and our brain flees the building, leaving us stammering, sweating, and idiotic with the one person we really want to impress. If I had a confirmed cure for this I would be a billionaire…
I do have some suggestions though:
The first thing is to remember that she is really just a girl. Yes, you like her, but she is simply a girl. So stay calm.
Then try flirting with other women. I don't mean that you ask other people out or lead them on in anyway, but try smiling and complimenting women around you. Tell a waitress that you like her perfume and joke with the lady you get your groceries from. These positive interactions with women will boost your confidence and put you more at ease with the ladies.
Instead of asking your crush out on a full-on date, how about simply saying hello and starting a conversation? Most people will agree that this is half the battle as once you are talking you will find out what she likes, the kind of stuff she enjoys doing etc.
Once you are talking, perhaps you can invite her to hang out with your friends at some group activity? Perhaps a concert? Group activities will ease the tension and make it easier for you to be yourself, instead of sitting across from her in a coffee shop trying to make interesting conversation for an hour or two. Once you get to know her a little more through group activities, then you can ask her out on a one-on-one date and take it from there. Just remember that the more relaxed you are, the more you will shine and the higher your chances of success.
 
Any more tips in asking someone out? Leave a comment below or join the discussion on social media. You can find us at Love Matters Kenya and Love Matters Naija.