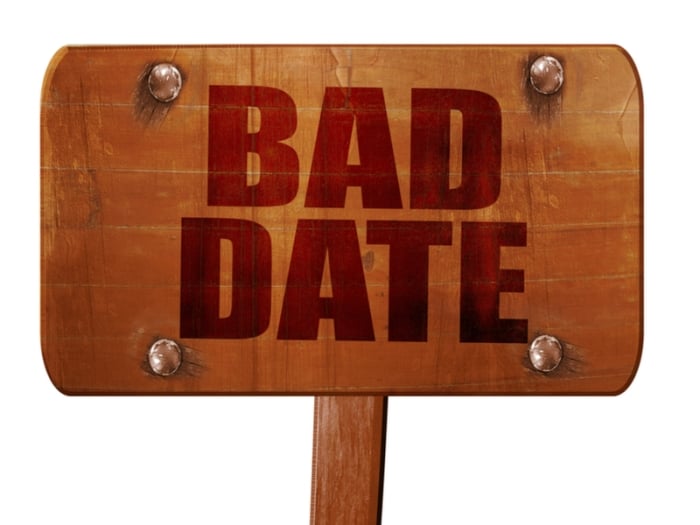 Blind dates from hell
At no point during the year is the pressure to have a date as high as it is today: Valentine's Day. But not all dates are worth it: some end up being dates from hell!
Wallet abducted… by aliens?
I took my friend's advice and gave this guy a chance.
First, he was late. Like an hour late. That annoyed me. I waited; he finally showed up, no excuses, and asked to go to Pizza Inn. Classy, hey? He made an order at the counter and when asked to pay started patting himself. I rolled my eyes. I knew what was coming next, and, yep, I heard the annoying six words, 'I left my wallet at home.' I was so pissed off; I couldn't hide it. Nor did I want to. 'Really?' I said. I cancelled the order, wished the brother well and walked out. I was seething.

Kendi
The man's got issues
We met online. He was so excited he kept texting me, told me I was beautiful in my pictures and thought I had a lovely personality. I wasn't very excited to meet him. To be honest, his overenthusiasm was off-putting. But we met. We shook hands and sat. The first thing out of his mouth after we ordered was, 'you women…' He was lucky I had my chill pill before I came, because I was gracious enough to endure 15 minutes of moaning about how bad women are before I read him the riot act, I paid my bill and left.

Susan
Haliosis queen
That girl was fine! Like super fine, her smile made me weak in the knees. The day we went out on a date she was killing it in this figure-hugging number. As I walked to where she was seated, she stood up to give me a hug. As she raised her arms, I couldn't help but notice the hairy armpits. And her breath; it made my eyes water. I hugged her and excused myself to the bathroom. I called my pal and asked to call me in 10 minutes with a fake emergency. That saved me from that horror of hair and stale garlic breath.

Harun
Red army visit
We were waiting to go to watch the movie. I loved the way she looked; her petite frame. I whisked her onto my lap the first chance I could; there was so much chemistry. We waited about half an hour, then when we stood up, my jeans were wet. She had menstruated on me. I didn't even know how to tell her. She noticed and was so sorry, I peeled off my jacket to help her hide the massive stain on her dress, and needless to say, we both didn't know how to handle this situation. We never spoke again.

Sam
Do you have a first date horror story? Share it with us below or on Facebook. If you need help getting over a bad experience, ask our forum moderators for help.