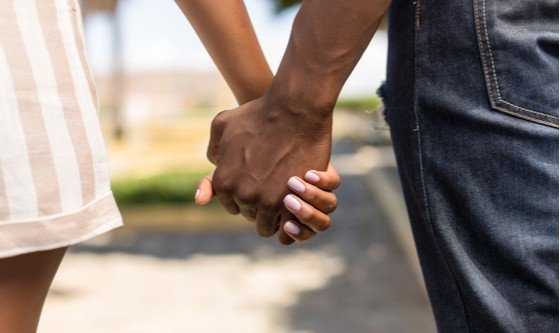 Married during COVID-19: what's our plan?
I'm married during these times of COVID-19, and we're both trying to find strength in our differences.
We are not alone. We are all grieving what COVID-19 has taken from us; our lives as we knew them. We might not all be brave doctors and nurses, but our place in this fight was cemented the moment the virus breached our borders. Fighting back is our only option now, so this is how me and mine are doing it.
As a spirited introvert living with a high-spirited extrovert, the strengths in our differences are important now more than ever. We are learning a new kind of trust. One where your partner is as responsible for your health as you are for theirs. Without the differences in our personalities, this would be extremely hard. Our way of coping is to share tasks according to both our strengths and weaknesses.
I'm a naturally anxious nerd. This means my job in the house is to be up to date with the latest news on COVID-19. I get my news from three responsible and reliable sources: WHO, Africa CDC and The Ministry of Health. This is usually the hardest part of the day for me. I limit it to one hour in the morning and then sit down with my partner to talk about any relevant news.
Her job is to sift through everything I have found and help me recognize the things worth worrying about. She'll be the first to remind me that scary words like pandemic, shutdown, and curfew don't mean the world is ending. They are just an indication of a society taking responsible action.
She teaches me the difference between being alert and being anxious. This is also the part of the day where it is easy to be overwhelmed by the rising number of cases. We remind each other that the numbers will only go higher as more people are tested. This is sad, but it is also important for us to know.
Without her, I would drown in anxiety and without me she would be lost in uncertainty.
Like everyone else, we are also doing our best to take the precautions laid out by WHO. Here, social distancing is the biggest challenge for us. I'm an orphan with very little family outside my siblings. She has a large extended family that gets together very often. The hardest conversation we have had so far was when I talked her into distancing from her parents for a while. This is obviously easier for me than it is for her. Still, this is my job in the house. She trusts me to think about the bigger picture and I trust her to see sense where there is.
We miss her parents, but we also have a social responsibility to protect them.
Perhaps the darkest part of this journey is preempting the worst-case scenario. This is where she shines. My anxiety makes it so difficult to imagine a world where one (or both) of us is infected. She, however, is built differently. I trust her to put together an action plan for the eventuality that one of us falls ill. I sleep better knowing that there's a plan. She has always been the planner in our house. Whenever I have doubts about our preparations, I know I can depend on her to calmly walk me through our action plan.
This is only the early days and so we are all learning to adapt to the changing situations. It's just easier to go through this with the knowledge that the person I live with takes this as seriously as I do. I hope things get better before they get worse. If not, I choose to remember that most people who contract the virus end up recovering fully.
That is the one thing we both won't lose sight of.
What is giving you and your partner comfort during these times?