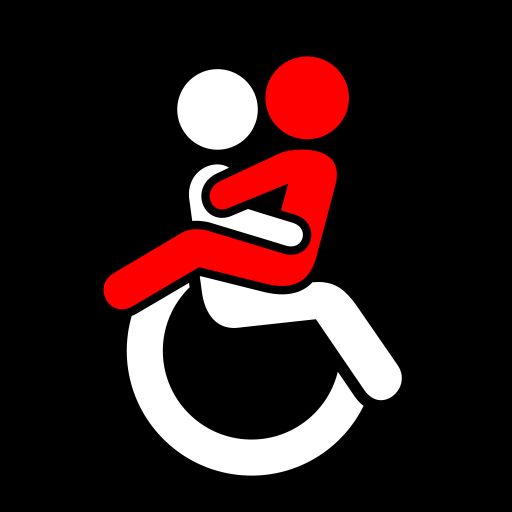 Tips for meeting a partner if have a disability
Finding a partner and falling in love is a scary, complicated, wonderful experience. We all want to find love – but is it harder for people with a disability?
You may meet someone when you go out, or perhaps through online dating. Either way, the most important thing is to respect yourself and the other person.
How do I meet people?
If you want to meet someone special, you have to put yourself in situations where you'll get to know new people. The more people you meet, the more likely you are to find someone you like. So the first step is simply to leave your house.
Try out a new hobby or sport, join a club, or take a class in something different. That way you'll meet people with similar interests and it's easier to start a conversation.
Or let your friends know that you're interested in finding a partner – maybe they know someone you might get on with.
Can I get lucky through online dating?
Online dating can be a great way to meet people, but, whether you have a disability or not, finding a partner online isn't as simple as it sounds. You can read more advice about online dating here.

There is a range of online groups available for singles with disabilities. Of course, this doesn't mean that you can't join the other sites too – if you do, it's a good idea to be open about your disability in your profile.

Some dating sites for people with disabilities are very general, and others focus on specific disabilities such as amputees, the deaf, or wheelchair dating. There are also sites designed for sensory-impaired people where you can find friends or look for a date.

Here are a few tips if you're considering online dating:
Be honest. There's no point pretending that you don't have a disability.
Don't focus on your disability too much. If your date is only interested in talking about your disability, they may be more interested in it than in you as a person. Some people, find sex with people with disabilities particularly exciting. Make sure your date wants to get to know you, not just your body.
Try not to feel bad if you get some negative reactions. It's not about you. Some people are simply ignorant about disability or feel awkward around people with disabilities because they're not used to it. This is their problem, not yours.