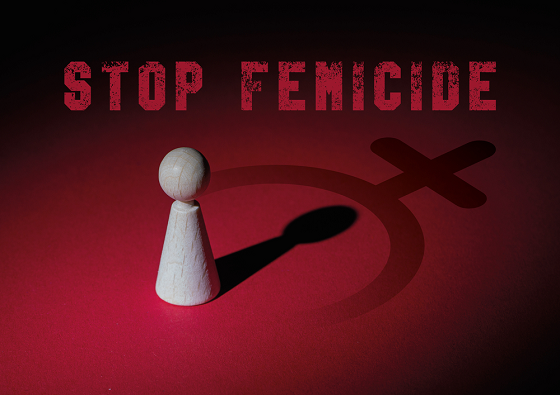 What is Femicide? How can we stop it?
Remember Velvine Nungari, Ivy Wangechi, and Anne Mughoi? The three have something in common, they are all victims of femicide!
In case you've forgotten, let's jog your mind a little. Earlier this year, Velvine Nungari Kinyanjui a 24-year waitress died on March 9th, 2021 while undergoing treatment at the hospital. An autopsy report revealed that she had suffered three fractures on her spinal cord with bruises and fluid deposits consistent with sexual assault, confirming it as a case of rape and murder. This led to public outcry and the mass highlight of many other silent cases of femicide in Kenya.
Velvine is just one of the tens of women who have been killed by partners or ex-partners.
So, exactly what is Femicide?
Femicide is the killing of women by intimate partners and family members. It has also been used to pronounce gender-related killings in the community. This means, killing a woman just because she's a woman!
Historically femicide is a result of unequal power relations between men and women that is often worsened by systemic gender-based discrimination. It's vital to note, for a case to be considered femicide, there must be an implied intention to carry out the murder.
Article 26 of the Kenyan constitution assures that every person has the right to life and a person shall not be deprived of life intentionally. Women being murdered under mysterious circumstances continuously affects the aspirations of a Kenyan society where women and girls enjoy equal rights, freedoms and thrive in safe spaces. 
Here are some ways we can help stop femicide:
Let's raise awareness

We must raise awareness about violence against women including all forms of femicide. This should be an ongoing conversation at all levels of society, not just when it happens. People need to know what femicide is because they can then see how they can help end it.  

Invest in medical and psychosocial support

Enhance availability and access to services offering protection to women and girls, such as safe houses for those who experience gender-based violence (GBV), and support them towards economic empowerment.

Prevention beats cure

We must also recognize that violence-prevention actions are most successful when they involve the whole community; women, men, elders, and youth. Therefore, the sustainable answer to ending femicide is the community, it's everyone's responsibility including men.

Leave no boy or man behind

Bringing boys and men as allies makes it possible to usher transformation of men being at the frontline of implementing laws and policies that protect and support women. Most men do not agree with the attitudes and beliefs that support violence against women, yet many do little to challenge or stop it. Some men are working to prevent violence but lack support. More would probably get involved but don't know-how. 

Let's think long-term

As a long term approach, we should put some focus on adolescent boys, at this age bracket they're actively forming their ideas about becoming men, so it can be an important time to lay the foundation for healthy sexual relationships with girls and women to reduce the cycle of violence continuing into new generations.

This can be achieved through the provision of Comprehensive Sexuality Education(CSE) in and out of school set-ups. It will enable children and young people to develop accurate and age-appropriate knowledge, positive values, including respect for human rights, gender equality, attitudes, and skills that contribute to safe, healthy, positive relationships.
Together, let's create safe spaces for women and girls!