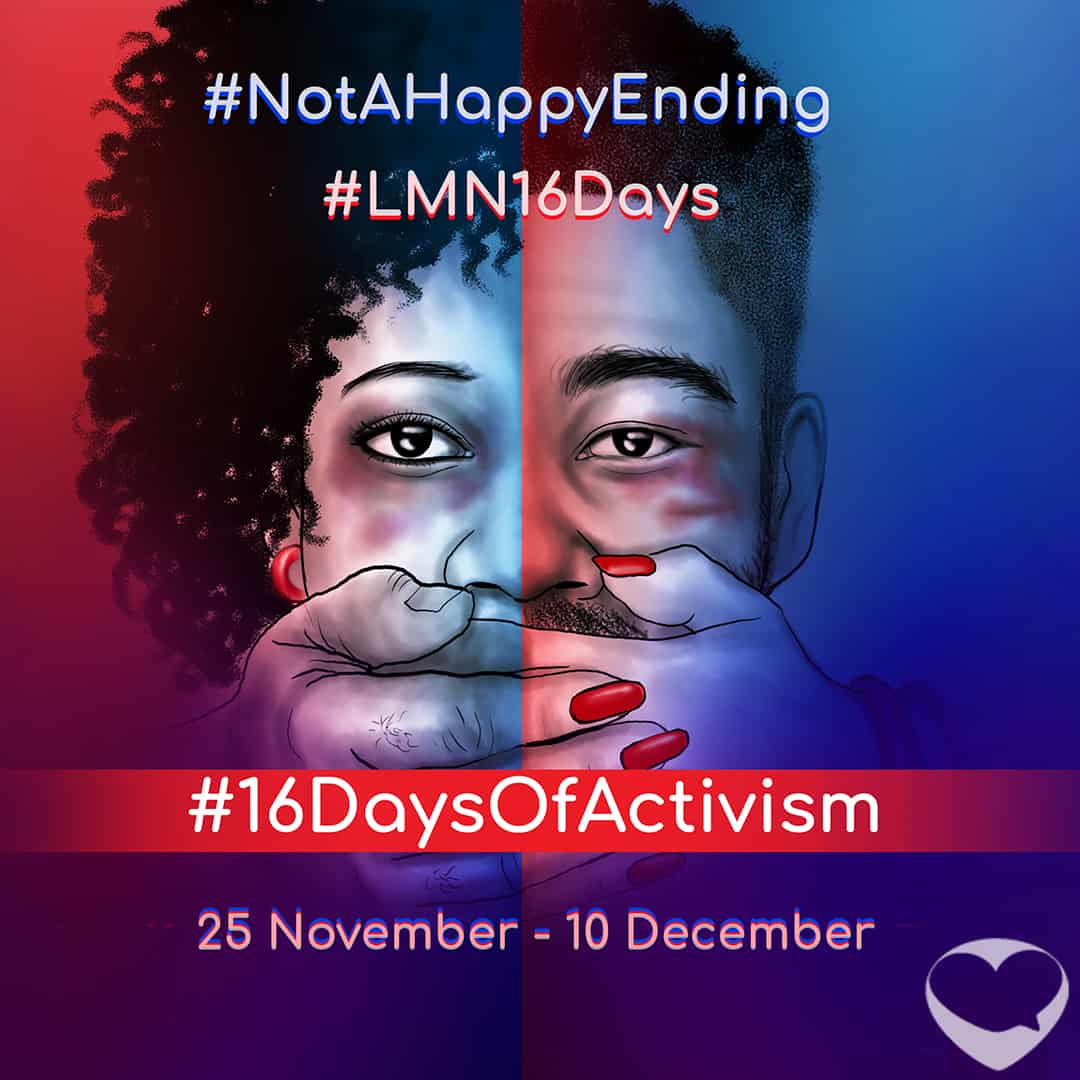 Love Matters Naija kicks off '16 Tales' campaign in observance of 16 days of activism
Love Matters Naija, a media platform aimed at delivering information and media on love, sex and relationships is kicking off an online campaign as part of observances of 16 Days of Activism.
Titled '16 Tales: #NotAHappyEnding' – the campaign will tell true-life stories from individuals who have experienced gender-based violence in Nigeria. Names in some of the stories have been changed to protect the privacy of those involved and their images have been replaced with graphic representation.
Violence against women and girls in Nigeria is widespread and exist in all forms in public and private spheres. According to the 2014 Violence Against Children Survey (VACS), one in for girls, one in two girls and one in six girls have experienced sexual, physical and emotional violence respectively.
Domestic violence remains pervasive (16% intimate partner violence prevalence rate) while 30% of women aged 15-49 have experienced sexual abuse (33% in urban and 24% in rural areas) according to the 2013 Nigeria Demographic and Health Survey.
Another study recently commissioned by the Nigerian ministry of women's affairs and social development and the United Nations Population Fund (UNFPA), found out that 28% of Nigerian women aged 25-29 have experienced some form of physical violence since age 15.
Love Matters Naija hopes to increase awareness around the topic and start a conversation around gender-based violence that will, in turn, encourage survivors to speak up.