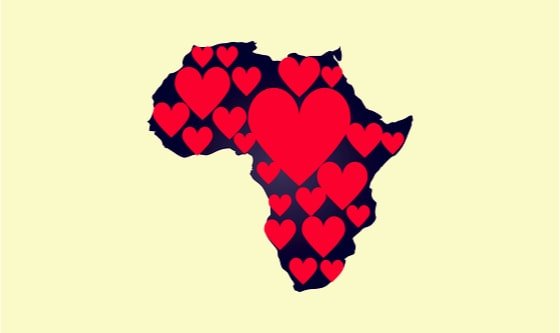 Kenya and Nigeria: a love story
Adjusting to the peculiar habits of a lover from the same country can be tough. But what happens when your object of interest is from a different country?
Love across borders
Accommodating their culture and weird habits can be challenging, and sometimes even frustrating. But overall, it can be a positive learning experience.
Jane, a Kenyan girl, shares her experience dating a Nigerian – Adebayo.
Jane has always been in love with all things Nigerian, from the music to the men and the lifestyle.
She says: 'Nigerians know how to 'chop' (enjoy) life and so I made a conscious decision to look for a Naija man while studying at the university if only to enjoy campus life with a man from West Africa.'
Nigerian men spoil their women
'Nigerian men are known for spoiling their women and what more could a campus girl want than to be spoilt with gifts and be taken out clubbing every weekend at the best spots and drinking the finest alcohol?
'I studied at an international university with many Nigerians, so hooking one wasn't hard. We dated throughout campus and, although I thought it would only be a campus relationship, we really were in love with each other. Now, two years after graduating, we are still together.
'Our relationship has gotten serious and we are talking about marriage. It is now that it has occurred to me that I have to take some issues more seriously. My man always tells me that women back in Nigeria take care of their men – from cooking for them, ensuring they are dressed in the best clothes and the like. I never really took that seriously – I don't cook much – but now he has been nagging me to act more like a wife, not a girlfriend.
Here in Kenya, cooking for your man is a good thing, but for the modern woman, it is not a given.
The final word
'I also have to admit, I find Nigerian men – and mine to be precise – a little dominant. I am supposed to be at my man's beck and call all the time and I really am a liberated woman. A feminist if you like. I don't feel the need to be answerable to anybody, so that has been a challenge. My man always tells me that Nigerian women know the man is the man of the house and has the final word. I find that dictatorial rather than a sign of submission.
'I have been having a tough time adjusting, but I'm working on it because I love Bayo (short for Adebayo).
But the few issues we have are a drop in the ocean when compared to the love we have for each other.
One thing I love about Nigerian men is that, although they want to be in control of their woman, they are also in control of their house. Bayo takes his role as the man in the relationship very seriously and he provides for me and ensures all bills are paid. Unfortunately, the same cannot always be said for my Kenyan brothers. When I see something I like, I can swipe the debit card for our joint account – I love that.'
Jane says on balance, she is happy about her choice to date Bayo.
'It has been a positive learning experience. Hey, I can cook jollof rice, fufu, garri, and egusi. I have also learnt how to wrap a gele.'
And all that with the love of her life by her side.
 
Have you dated outside your country? What has been your experience? Share your thoughts on Facebook or in the comments below.