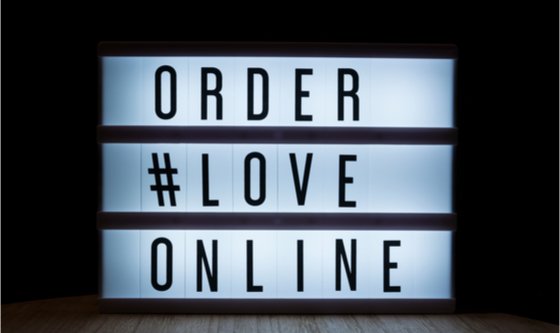 Tinder: just casual sex?
A few swipes left, a few swipes right, and with a bit of luck, you are going on a date. But, with Tinder dates, should you expect casual sex or a chance at long-term love?
Tinder has become an easy and convenient way for people to have flings. Love Matters was lucky to get an insight into a Tinder date.

On a late evening at a popular bar in Westlands, Tanya (not her real name), a student and a travel blogger, sat in a corner, impatiently looking at her phone and at the door. Her date is late. She was there to meet Anthony (name changed), her first Tinder date. An actor and model; caring, attentive and funny, at least on chat.
Just as she thought this, he walked in, all charming, and dazzling smiles. The introductions were soon done and they got down to personal stuff very soon.
The first time
Anthony: Am I your first Tinder date?
Tanya: Yes, is it that obvious?
A: Of course. I consider myself an expert at judging Tinder virgins.
T: How many dates have you been on?
A: Who can remember! I make it a point to meet as many girls as I can. Also, I'm sure you're on this because you want to find a boyfriend. Let me tell you, all that crap about finding a connection and falling in love isn't true. Tinder is all about easy, uncomplicated flings.
Only flings?
T: Isn't the app meant for dating?
A: It may have started out that way but in Kenya, people don't use it for dating. It is an easy way to have a fling. You know just enough about the other person to understand if you want to take them to bed or not. I mean, you are making your first judgement of them based on your looks. Who does that if they want to find true love?
Although some of the girls I've gone out with get clingy and claim they love me and cannot live without me… I've only met them once or twice.
This app is about lust. And only that.
Look at how it works. Find a girl, talk to her for a bit and if you both agree, then take it forward. You know what you're getting into before meeting a person.
T: I didn't think that our conversation would turn out this way.
A: I did. All Tinder virgins have the same doubts, the same questions. I'll tell you what I tell the others. I'm a person who isn't looking for a serious relationship. At 31, I've had my share of relationships and they've all ended in heartbreak.
Contrary to what people think, having a fling or a one-night stand isn't easy. You can't really walk up to a woman at a bar or a restaurant and chat her up without her thinking you're a creep. Imagine telling a friend to set you up with single, available women. Tinder comes to our rescue. If a girl turns you down, move on. If you hit it off, it's a matter of when and where.     
Hits and misses
T: I have many friends using the app. Am not sure all of them are only interested in sex.
A: Most would have. They won't tell you probably. If you flirt with a man, it is usually understood you're thinking of sleeping with him at some point. Ask any of the girls if they met a man who didn't make a suggestive comment or talk about his or her physical characteristics.
T: I've had men ask me if I want to go away on a weekend with them, or if I'm interested in casual sex. I usually block them. Don't you get in trouble?
A: Why trouble? You're usually talking to a bunch of women at a time, so the likelihood of finding someone you connect with is higher. Like in real life, there are hits and misses but I've been lucky. The simplest advice I can give anyone is, to be honest and upfront about your intentions. People may find it rude but at least you're not fooling anyone.
 
What do you think happened next? Did Tanya and Anthony have a fling? Keep us posted by leaving a comment below or on Facebook.