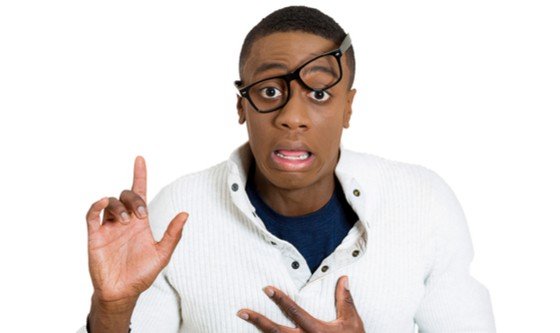 Don't sweat over asking someone out
Dating is tough! The 'will you be my one and only,' isn't easy to ask. But don't have a panic attack about being single or trying anxiously to snag a date.
'To find a prince, you gotta kiss some toads' – Foxy Brown 
I was a serial monogamist for the better part of the last decade, and for the first time in many years, I found myself single again. I understand that asking someone out often feels like setting off into the desert with no map. You have no idea what's going to happen.
More often than not your brain will jump to the worst scenario possible. Sure, you might get rejected, but asking for an almost stranger's number (then indulging in week-long text-based foreplay) seems low-risk to me when compared to other terrifying things we could encounter. If someone said 'no' to me, I'd go home, feel a little vulnerable and hurt for a bit and then eat cake in bed.
Make a move
Personally, I'm not a fan of circling around someone like a shark because you're too scared to make a move. A friend of mine's been tiptoeing around a guy for the last two weeks, but the amount I hear about whether she should make the first move or not makes it seem like it's been going on for months.
You could be painfully direct and say something like: 'Hey, I like your face and I want to put it on mine,' but that requires a certain amount of self-confidence…or a death wish. Funnily enough, the 'face-on-face' is how I figured out my first boyfriend and I were dating. However, this only works when you're a teenager and think someone knocking their teeth against yours on a football field is romantic.
Conversation starters
In almost any scenario: 'Hi' is pretty much the only opener you need.
If you're past saying 'hi' just make up something to ask them about, let's say, something they're wearing, 'Your sneakers are amazing! Where did you get them!' 
Or about what they're reading – I'm mentioning this because someone tried this on me once, and an hour later he admitted that he didn't read at all.
Offer to buy them a drink, I can vouch that this one works very, very well. Anything halfway legitimate that'll start up a conversation that might lead to an exchange of numbers; or a potential date.
It's seriously that easy: Put yourself out there, strike up a conversation with a stranger (or someone you've had your eye on for while) tell them they're attractive; it doesn't have to be a nightmare. If it doesn't work out, there is no stigma that comes with being single – and there is always cake.
Related: 9 Helpful Tips To Talk To Someone You Like
Have you ever been nervous about asking someone out? Our discussion board moderators are here to help you in case you need it.