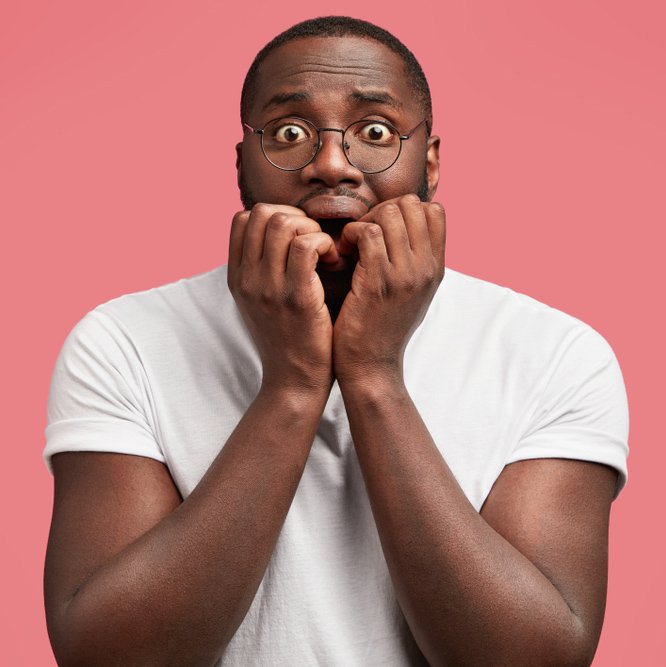 Do I have an STI?
Here are first signs and symptoms in both men and women.
Sexually Transmitted Infections (STIs) are passed from one person to another through sex with an infected person. This infection can be passed through anal, vaginal, or oral sex.
As long as you are sexually active, you can get an STI if you have unprotected sex.
Anyone can gerrrit! You can gerrrit, I can gerrrit!
Do not be fooled by good looks! You cannot know whether someone has an STI just by looking at them.
STIs can also be passed to a baby during pregnancy and childbirth.
Common STIs include Chlamydia, HPV, and Genital herpes.
First symptoms of STIs
It depends.
There are many different types of STIs and each type may have some very specific symptoms. In some cases, there are no symptoms at all. It is important to know that even if you have not developed symptoms, you can still pass the infection to your sexual partner(s). Using a condom every time you have sex is the best way to prevent STIs.
STIs symptoms normally develop around the genital area.
General symptoms may include:
In both men and women:
Unusual discharge from your genitals (penis, vagina) or anus
Pain when urinating
Sores, warts, rashes in the genital area
Pain in the scrotum and testicles
Bumps and lumps in the genital area
In women:
Yellow or green vaginal discharge
Discharge that smells
Bleeding between periods or after sex
Pain during sex
Lower abdominal pain.
In men:
Discharge from the penis
Irritation of the urethra (the tube urine comes out of).
Related: Can I Get An STI From Oral Sex
Testing for STIs
If you suspect that you may have an STI, see a doctor instead of trying to diagnose or self-medicate. Symptoms can vary from one person to another thus only a doctor can give accurate diagnosis and treat the infection.
The only way to find out whether you have an STI is to visit a medical facility. In Kenya, Marie Stopes offers STI screening at their various clinics. Visit the nearest Marie Stopes Clinic for a consultation so that they can identify and treat you. 
You can also visit government hospitals and other registered medical facilities near you.
Most STIs can be easily treated but if left untreated, they can sometimes lead to more serious health issues.
You need to go for medical check-ups regularly. Do not wait until you are sick.
Related: 7 Excuses Men Give To Avoid Wearing Condom
Do you have any questions on STIs? Ask and we will answer them in the comments section.