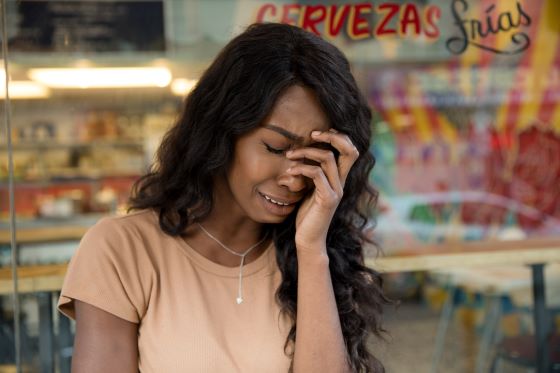 Common causes of miscarriage
What causes miscarriage? What are the symptoms? How can I prevent a miscarriage?
Miscarriage is the spontaneous loss of a woman's pregnancy before the 20th week. A woman is at the highest risk of a miscarriage during the earliest weeks of pregnancy.
Often, when women experience a miscarriage the first question they ask is 'why?' There are many reasons for miscarriage, and many of them are beyond your control.
It can be hard to determine the exact cause of early miscarriages. However, there are some common factors that have been found to cause miscarriage or increase chances of occurrence.
These factors are:
1. Fetus not developing normally
This is due to chromosome problems.
About 50% of all miscarriages occur because the fetus is not developing normally. This is often because of chromosomal abnormalities which could be due to extra or missing chromosomes. Chromosomes are found inside body cells that carry genes. Chromosomal problems may result to embryo stopping to develop and dies, when no embryo forms, or abnormal growth of the placenta.
2. Placental problems
Problems with the placenta are frequently found to be the cause of miscarriage or stillbirth, especially early miscarriage. 
Risk factors
A risk factor is anything that increases a person's chances of developing a disease or chances of something happening.  
Here are factors that increase the risk of a miscarriage.
Age: The risk of miscarriage increases with age. Women over 35 have a higher risk of a miscarriage than younger women. By age 40-45 are more than twice likely to have a miscarriage.
Certain health conditions: A mother's health condition may lead to a miscarriage. Examples of these conditions include uncontrolled diabetes, infections, hormonal problems, uterus or cervix problems, Polycystic ovary syndrome (PCOS), and Thyroid disease.
Uterine and cervix problems: Certain abnormalities in the uterus or weak cervix tissues may increase the risk of a miscarriage.
Smoking, alcohol, and other drugs: Women who smoke, drink alcohol heavily and use illicit drugs are at a higher risk of miscarriage.
Weight: Women who are either underweight or overweight have an increased risk of a miscarriage.
Previous miscarriages: Women who have had two or more miscarriages consecutively have a higher risk of experiencing a miscarriage.
Maternal trauma: Such as a car accident, fall, being hit by an object
Certain medication: Pregnant women should consult their doctor before taking any medication.
Things that DO NOT cause miscarriage
They include: 
Exercise, including intensive physical activities such as jogging and cycling.
Sexual intercourse.
Flying
Working, as long as you're not exposed to harmful chemicals or radiation.
What are the symptoms of a miscarriage?
Symptoms of a miscarriage include:
Bleeding that progresses from light to heavy.
Cramps.
Abdominal pain.
Low back pain that may range from mild to severe
Related: Signs of An Incomplete Miscarriage 
Can I prevent a Miscarriage?
There is not much you can do to prevent a miscarriage especially if it is due to genetic abnormalities. Women are advised to take good care of themselves and the pregnancy. That said, here are a few things you can do to take care of yourself.
Visit the doctor regularly for prenatal care
Avoid risk factors such as smoking and drugs
Eat a balanced diet
Keep your weight within normal limits
Take your multivitamin
Manage chronic health conditions, talk to your doctor to keep it under control or have them treated before you conceive
Do not take any medication without talking to your doctor first
Protect your abdomen while pregnant, e.g. wear a seat belt, avoid sports or games that have a higher risk of injury
Limit or reduce your intake of caffeine
Visit Marie Stopes for your prenatal care for a safe pregnancy and delivery. You can also visit the nearest government facility near you.
Got questions about a miscarriage? Talk to us in the comments section and our counsellors will be with you shortly.