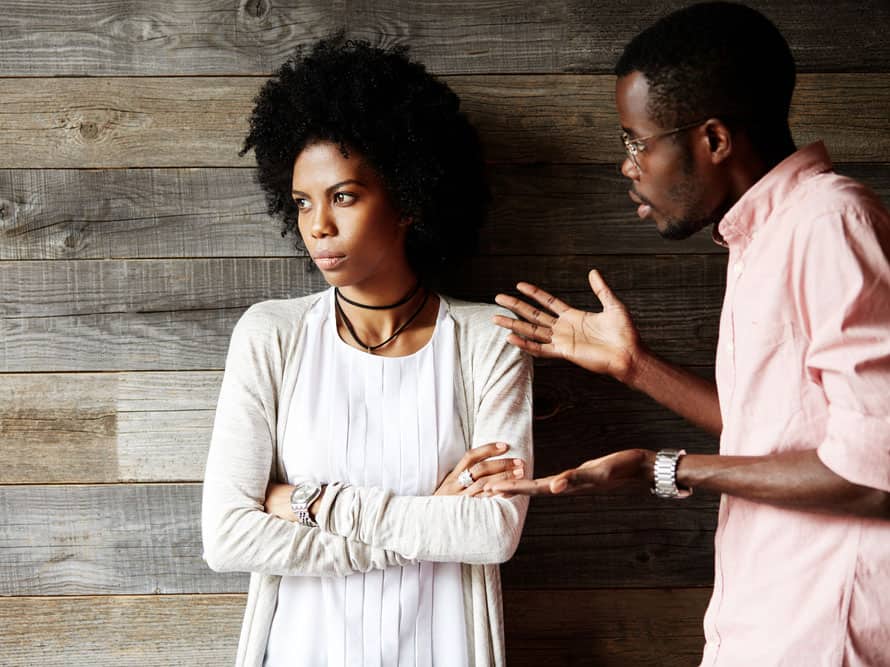 A honeymoon in hell
Maureen's world crashed when she discovered her husband texting his ex-girlfriend on their honeymoon. Find out how she walked out of her recent marriage…
Maureen and Joseph had a classic fairy tale love story. Maureen worked with a leading corporate law firm in Nairobi. She was a fun-loving person, always craving for a good time. Joseph was an introverted animation artist who loved nature and books.
Possibly, the only thing they had in common was their passion for making the world a better place. They met each other at a fundraising event for underprivileged children and hit it off almost instantly. Joseph had a calming effect on Maureen and he loved the energy she brought into his life.
Hell broke loose
At 28, Maureen was tired of her parents pressuring her to get married over the phone every night. One day, she decided to tell them about Joseph. When she did, all hell broke loose! How could she even think of marrying a guy out of her tribe!
While things weren't as difficult with Joseph's family, his parents weren't ecstatic about his choice either. After much convincing, the families decided to give in for the sake of their children's future.
Honeymoon saga
Soon after the wedding, Maureen and Joseph flew to Zanzibar for their honeymoon. During those blissful seven days, Maureen noticed Joseph behaving strange. He always wished to stay indoors whenever she wanted to take a dip in the pool or explore the beautiful resort.
One afternoon, almost accidentally, Maureen stumbled upon some messages on Joseph's phone. These messages were sent by Joseph's ex-girlfriend, Joan. It made Maureen uncomfortable. She instantly knew something was not right.
For the next couple of days, Maureen noticed Joseph being extremely secretive and cagey about his phone. Maureen couldn't bear it anymore. She asked Joseph if there was something going on between him and Joan. Joseph mentioned that they had broken up two years before he met Maureen. Since she told him she'd seen the messages, he didn't have much to say in his defense.
Old flame rekindled
Joseph confessed about his extra-marital affair with Joan. Apparently, Joan got married soon after breaking up with Joseph. She even moved to Nairobi with her husband six months ago. That's when they reconnected on Facebook and began meeting each other regularly.
Maureen was fuming with anger listening to Joseph. What shocked her most was that Joseph was dating Joan all the while she had been trying to convince her parents about their love! Joseph constantly pleaded for forgiveness saying that he really loved her and wanted their marriage to work. He even promised to sever all ties with Joan. And Maureen loved him way too much to give up on him.
Feeling betrayed!
When they got back home, things between them seemed to be smooth. Two months later, Maureen went for a three-day business meet in Mombassa. When she returned late at night, she found Joseph waiting for her. He had ordered her favourite Thai red curry. They both ate dinner together and Joseph went to bed early.
Maureen had a brief conversation with her house help before going to bed. On cross-questioning her a bit, she learned that Joan had been coming home while she'd been away. Maureen couldn't control her emotions. She felt like strangling Joseph with her bare hands. She felt betrayed, angry, hurt and broken, all at the same time. This was not what she had dreamt of, not what she had fought for. Without any explanation, Maureen walked out of their home and Joseph's life that night.
Have you ever been cheated by your partner? Share your story with us by commenting below or join us on Facebook. If you have a question, please visit our discussion forum Let's Talk.