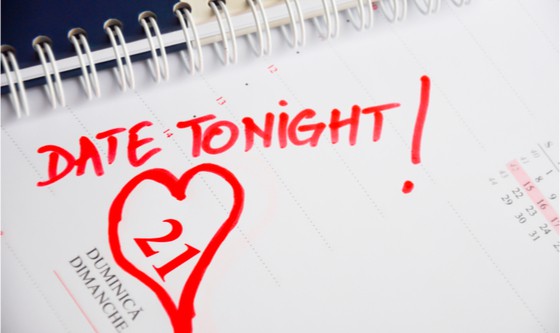 8 cool first date ideas
For many people, the pressure to make the first date perfect is immense. To make it easier, we've collected some ideas that are simple, yet good!
It's best not to make a first date too personal. I'd go for a simple coffee and a movie afterwards. But please don't choose a '50 Shades of Grey'-kind of film. Stick to something without suggestive scenes that could make you two want to head back to one of your houses immediately. Leave that for another date!
Anna, 27
 
I'm an outdoorsy kind of girl and to me, the perfect way to get to know each other is by going for a trip outside town. You can bond during an hour worth of driving, then go zip-lining, horse riding, jogging, or rock climbing for the day. You will really get a sense of each other's personality during such a date and be able to determine if you want to go on a second date.
Lisa, 30
 
A first date should help you find out if you are compatible with your potential new flame. So I say, don't put on a façade and pretend to be something you're not. For me, I'm not into fancy dinner dates, so if I went for one, it would feel awkward. But instead, I like to let out steam at the club. So I go dancing with my date and see if he is able not to take himself too seriously and just let the music take over, without worrying about who's watching. Or is he going to be too stiff?
Mary, 23
 
I'm at the point where I don't want to date for fun. I don't want to waste time dating someone with whom I won't end up having a long-term relationship. So my idea of a first date is a simple lunch or early dinner where we can get engaged in conversation and determine if we want to bother proceeding with the dates.
Samantha, 34
 
It's awesome when you can just be goofy with your date and not worry about things being perfect. A great way to get comfortable with each other is to go for a karaoke session. Hopefully, neither of you has a voice like Adele's and leaves the other embarrassed by their croaking. If both of you shriek, you can make fun of yourselves on a light note and have a good laugh. You can then look back on that day sometime in the future and have a good giggle again. It's all about bonding.
Rita, 27
 
Why not kill two birds with one stone? Get fit and get to know your date. I'd go for a workout session. But something fun like Zumba or stationary bike cycling. You can sweat it out and give each other motivation. After the workout, you can get to know each other better over a fresh juice smoothie.
Julie, 33
 
I like picnics, so during a sunny day, I'd prepare some snacks and we can enjoy nature, eat, and bond. It's in such a relaxed atmosphere that you can get to know someone better.
Sarah, 29
 
Why not give back to the community instead of focusing on yourselves? This is a good way to find out if your date cares about others. You can visit a children's home and help feed and play with children. If you are looking for a serious partner, this would be a good time to examine how he acts. After that, you can go for coffee and bond.
Alice, 25
 
 
All in all, do what feels natural to you and you are sure to have a good time. If you have any suggestions, leave a comment below or on Facebook.