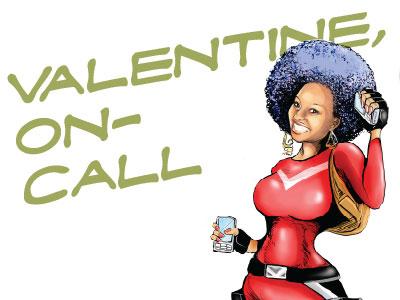 How to wait for love
I am lonely and need a man. But I don't fall in love. Is that normal?
Lonely vs in need of a man?
I think you will find that if you look around, you belong to a well-populated club. That said, being lonely and needing a man are two different things. Loneliness is really the feeling of being unknown and unseen.
I am sure that there are people who you love and who love you back – people for whom you are sunshine personified.
How about spending more time with them? How about letting them see and know more of you? How about sharing that you are lonely and asking them to step in and do things that you are looking forward doing with a partner? Perhaps you are dreaming of travelling with your future partner, so how about a trip with the girls or even a male friend?
You can live without a man
It's true that life partners offer something unique and they share our lives in a way that friends and even family cannot. However, we sometimes place such high emphasis on what that relationship can offer that we miss out on what friendships with those who love us can bring us. So how about while you are single and 'not falling in love', you give these relationships a chance to grow and fulfil you in other ways?
You are in a great space
Yes, it's perfectly normal not to fall in love. It's also fantastic that you know yourself well enough to acknowledge your loneliness and not settle for 'faking it' with someone you are not in love with. Dating is a game wherein you get to say 'no' a lot, and people get to say 'no' back to you. So get used to saying 'no' until someone comes along to inspire a definite and very loud 'YES!'


Do you have more tips on playing the waiting game while waiting for your love to come along? Leave a comment below or join the discussion on Facebook. You can reach us at Love Matters Naija and Kenya.