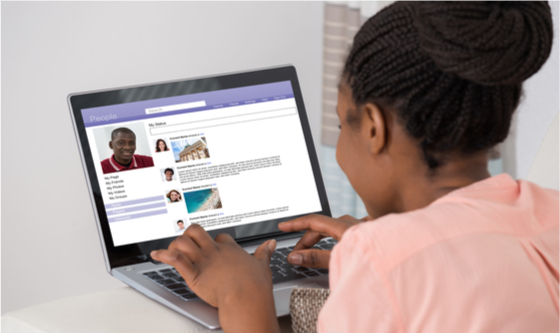 Casual dating until you find Mr Right – does it work?
Tracy thought her three-year relationship would lead to marriage, not a break-up. She decided to do things differently as she waited to find her Mr Right.
'Before meeting my ex, I had only ever dated two other men. I was always that girl who refused do date casually. If I didn't see a future with a man, I politely turned him down,' she says.
Now at 32, Tracy, found herself back at square one – the man she thought was the one, the one she expected to walk down the aisle to and have children with and they would live happily ever after – turned out not to be her soulmate.
She started questioning the sense in only dating people whom she thought she would end up with. After all, she didn't end up with any of the three men she thought were Mr Right.
It was time for something new. So Tracy started being more responsive to men she had previously not thought of as having any long-term future with.
'There was a guy at the office who had shown interest for the longest time, but I just hadn't been attracted to him; even though he was a nice guy. But he was persistent, even though I had told him I was seeing someone.'
Tracy says the next time her colleague asked to take her on a date, she accepted.
'We had good conversation, but he just didn't do it for me. I didn't feel butterflies with him. Despite that, I accepted to go on a second date with him. I really got into the whole idea of casual dating.'
Tracy says the dates turned intimate, and the next thing she knew, the two were meeting at each other's houses.
'We'd prepare meals together, pretend to watch a little TV and then get right down to having sex. But I felt no passion during those encounters.'
Tracy says that a few months into the fling, she got wind that her colleague was seriously dating another woman.
'I realised I was not okay with the concept of casual dating because even though we were not a couple and I wasn't into him, I couldn't stand the thought of my colleague being with another woman,' she says.
Tracy says she confronted the man and he said he thought it was understood that it was just a fling.
'I felt like a cheap thrill,' she says.
Tracy said she decided to abandon casual dating and just hope Mr Right would show up in time.
'I realised that although the idea behind the casual dating was to have company before Mr Right showed up, the time I spent with the casual date was eating into the time and energy I could have been spending going out by myself and possibly being spotted by a possible mate.'
Tracy also says some men started thinking she was loose after casually dating her colleague.
'After I ended the fling with my colleague, all of a sudden, a couple of other guys thought I was loose and started asking me out on 'dates', which were really a polite way of asking to hook up.'
Tracy says she decided to stop casual dating and only entertain serious suitors, if only to ward off the men looking for flings.
 
What has your experience been with casual dating? Has it hurt your chances of finding a mate, or is it a viable option as you wait for Mr Right? Share your experience below or on Facebook.