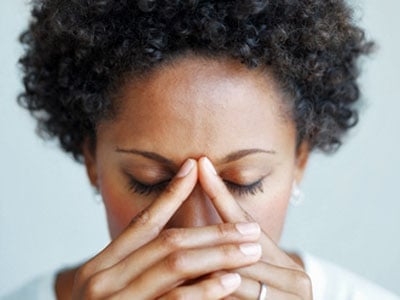 Nancy discovers that her 14-year-old son has been watching porn
By Karuana Mwai
When 32-year-old Nancy Muthoni received an unexpected invitation to her son's school, the last thing she anticipated was to find out that her son had been watching explicit online content, otherwise known as porn.
Recalling the incident, Muthoni shared, "I simply thought that my son had been involved in a school fight or had not done his homework or – something within this line."
Upon her arrival at the school in Nairobi, Muthoni was joined by fellow parents of her son's classmates, all similarly summoned. They soon found out that the class, composed of 48 students, had established a WhatsApp group. This group served as a forum for sharing explicit content and links to pornographic videos on school nights and on weekends.
'As I sat through the three-hour meeting, I wondered how I would approach the topic of pornography with my 14-year-old son, especially considering my uncertainty in discussing even the basic aspects of sexual education such as puberty,' Muthoni admitted.
Internet access linked to porn addiction
Muthoni is not alone.
In today's digital age, children are not only able to access inappropriate online content, but many are also actively providing content for adult sites. With the proliferation of social networking platforms, the increased adoption of smartphones, easy connectivity, and uncensored digital content, the concerns of parents like Muthoni are becoming increasingly common. 
A study published by Writers Bureau Center Journals in 2019 sought to examine the association between internet access and pornography addiction among students in selected secondary schools in Nairobi County. It found that a significant number of students watched pornographic material, citing easy availability and affordability as driving factors.
The study further revealed that three out of four participants had been accidentally exposed to pornographic websites, with 2 percent of girls and 38 percent of boys deliberately searching for online sexual content.
Parents can stop their children from accessing porn by having the talk
This alarming trend raises a critical question: How can parents protect their children from inappropriate content in the digital age?
Brian Otieno, a professional psychologist based in Nairobi, advises parents to establish safe spaces for discussing sexuality, particularly given the technological landscape. Otieno emphasizes the significance of understanding individual learning patterns as a precursor to initiating conversations about sex education.
'Before initiating the subject of sex education and sexually explicit material or pornography, it's essential to conduct a needs assessment. Tailor your approach to your child's learning style. For example, if your child is a 'hear and do' learner, be mindful of how you present information. For those who are practical learners, provide a balanced perspective – highlight both the benefits and potential consequences of exploring sexual education online,' Otieno says.
Otieno also underscored the important role of age and cognitive development stages in structuring sex education conversations effectively.
'The approach and the topic of discussion should evolve alongside the child's intellectual maturity.'
Collaborating with schools as a solution
Mrs. Githinji, a secondary school teacher in Kiambu County, contends that parental collaboration is crucial in educating children about sex education and the risks of explicit content. The biology teacher, and mother of two, says that she has witnessed students in her school engaging in sexual behaviors, and when confronted, they reveal that they learned online.
'To manage this type of behavior, we employ techniques such as punishments and guidance and counseling,' Mrs. Githinji says, adding that it's vital to include sex education in the school curriculum as learners will receive truthful information, appropriate risk factors, and guidance on safe sex.
'Sex education can help students make informed decisions about their sexuality, which, in turn, contributes to their mental and emotional well-being and overall life expectancy,'
Muthoni's experience has led her to collaborate with her son's school to combat the consumption of explicit content and educate students about sexual education. According to Muthoni, the school conducted a survey on the most consumed content by the students – sexual fantasies, orgasms, masturbation, sexual orientation, and menstruation.
The school then implemented a program where teachers talk to children about these topics. At the end of the year, the school plans to conduct another survey to gauge the student's understanding and needs of sexual education based on this program.
Additionally, some students, including Muthoni's son, have been enrolled in the school's counseling and guidance program. At home, Muthoni uses a Parental Control app, which she has installed on her phone and her son's phone to monitor his online behavior and content consumption, ensuring his safety.
'I would urge all parents to be involved in their children's exploration of online content,' Muthoni advises. 'Be intentional and ask them what they are searching for and if any explicit content has popped up. It's a lesson I have learned the hard way.'
Parents, have you ever been in the same situation as Nancy? How did you handle it? Talk to us in the comments section.