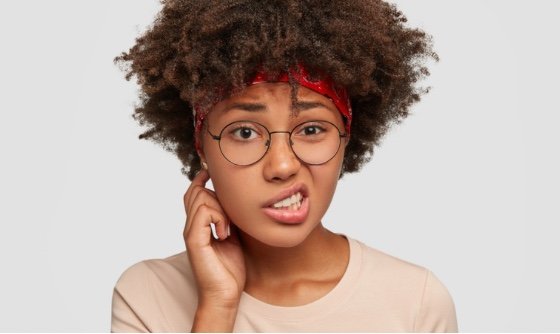 Is my vaginal discharge normal?
What's normal when it comes to vaginal discharge? What's not?
Vaginal discharge is a fluid from the vagina. It is healthy and completely normal. It is important to note that discharge keeps the vagina and cervix clean by removing old cells and dirt.
Normal discharge may vary from whitish and sticky to clear and watery. In many cases may have a slight smell that is not unpleasant or foul-smelling.
It can be in many colors and consistency. While some are totally normal and healthy, others are an indication of a problem that needs the attention of a doctor. Abnormal discharge could be a sign that something isn't quite right down there.
What each color means:
Clear, cream or white
This is the color of normal discharge. Healthy discharge can be thick and sticky or wet and stretchy. This may look and feel different depending on the person, time of the month, and situations such as arousal, birth control, breastfeeding, menopause, and pregnancy. For example, it gets clearer and stretches more during ovulation.
If the discharge is white, thick and lumpy, and doesn't have a smell, it could be a sign of an infection. You may also notice that your genital area is itchy or sore.
White, thick, strong-smelling discharge is usually associated with a yeast infection, which can also cause itching or irritation.
Gray or grayish
If the discharge has a fishy smell but you do not feel itchy or sore, it may be a sign of bacterial infection. Often, it is a sign of bacterial vaginosis. This can also be a sign that you are using too much vaginal hygiene products.
Yellow-green
If your discharge has a fishy-smell and has yellow green frothy discharge, it could be a sign of an STI. You may also feel itchy, sore and in pain when you urinate. You may produce more vaginal discharge than usual, and you may be swollen around your vagina. Your inner thighs can also be itchy.
Brown
This is totally normal as it often occurs at the beginning or end of your period. You may also get brown discharge if you just started taking contraceptive that affects your hormones such as the pill.
Red
Red discharge is often as a result of bleeding during periods. The color may range from cherry red to rusty brown. In case you bleed between periods or bleed throughout the month, you should see a doctor since this could be a sign of a serious condition such as cervicitis, pelvic inflammatory disease or a serious STI.
Pink
This may be light or deeper pink. It usually contains small amounts of blood. It may occur before period but it can also indicate implantation bleeding in early pregnancy. You may also notice pink discharge after ovulation or after sex if you've gotten small tears or irritation in the vagina or cervix.
In some cases, pink discharge could be a sign of serious problems such as ovarian cysts or yeast infection.
Related: What's normal pregnancy discharge?
When to see a doctor
See a doctor if vaginal discharge has an unusual smell or appearance.
Call Marie Stopes Kenya today for free on 0800 720005 or WhatsApp them on 0709819001 for comprehensive information and evaluation. Click here to locate a clinic near you.
You can also visit the nearest government facility near you.