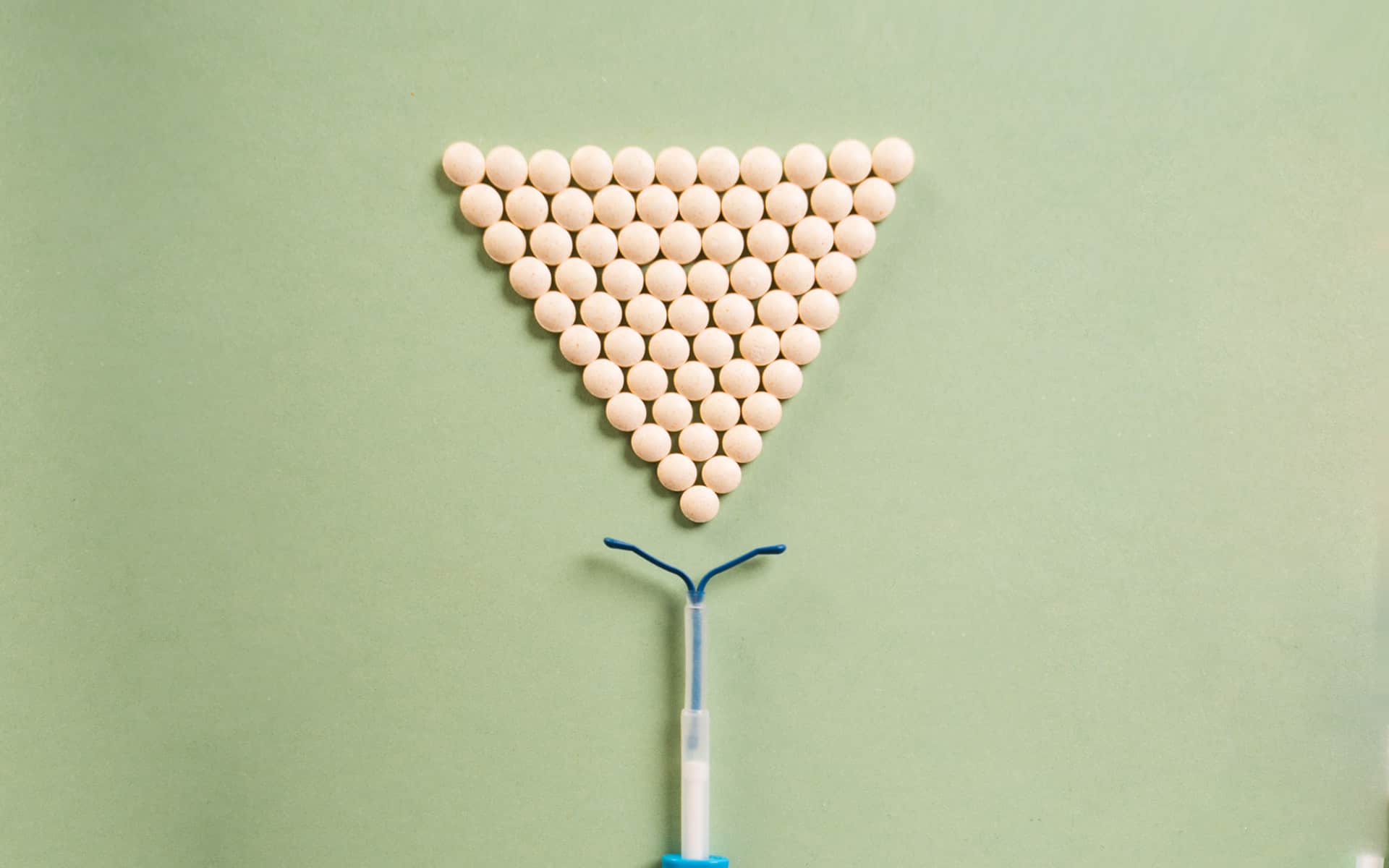 Birth control cost: cheap to expensive
Some birth control methods are cheap and easy to get, some are a little bit more expensive, and some are free.
Prices also depend on location, brand, and the market; but we have grouped birth control methods based on the average costs*.
Just because a birth control method is expensive doesn't mean that it is better or more effective. The costs vary depending on how often you use it, if you need a doctor's help to use it, the material, and the demand for the product.
Use this list if cost is a limiting factor for you – otherwise, check out long-term versus short-term methods.
Free or cheap
Sexual abstinence: Free.
Breastfeeding: This is a natural contraceptive, and is free to use.
Birth control pills: Cost about KSh 100 per month. If you need to have an examination before getting birth control pills, this might cost you a bit more depending on where you live.
Condoms: Between KSh 5-20 per condom. But often you can get them for free from family planning clinics.
Emergency contraception or morning-after pill: The brands Plan B and One-Step Levonorgestrel pills usually cost about KSh 100.
Female condom: Female condoms tend to cost more than male condoms at about KSh 100 each, but often you can get them for free from family planning clinics.
Rhythm method: The rhythm method generally costs little to nothing. Printable charts for tracking your basal body temperature can be found online for free. There are also many (paid and free) apps for your phone that can help you with this method.
Outercourse or Non-penetrative sex: Free.
Withdrawal or the 'pull out method': Free.
Mid-range
Combined shot: You need to have a doctor's appointment before you start, then an appointment every four weeks, so the costs vary depending on insurance and doctors. It should roughly cost around KSh 500 every three months.
Intrauterine device (IUD): The initial medical examination, the IUD, the insertion, and the follow-up can cost around KSh 2500. This will protect you for five to twelve years depending on which IUD you choose. Hormonal IUDs tend to cost more than copper IUDs.
Vasectomy: For the vasectomy, and the follow-up three months later, the cost can vary greatly, but starts at approximately KSh 10000. This cost covers contraception for the rest of your life.
Expensive
Implant: The total cost of getting the implant (screening by history, the implant itself, and having it inserted) costs around KSh 2000. The removal cost is KSh 1500. This cost covers your pregnancy prevention for 3 to 5 years.  
Sterilisation: Sterilisation tends to be more expensive but it's a one-time cost. Costs vary.

*Costs may vary. Currently, only Kenyan prices are reflected.