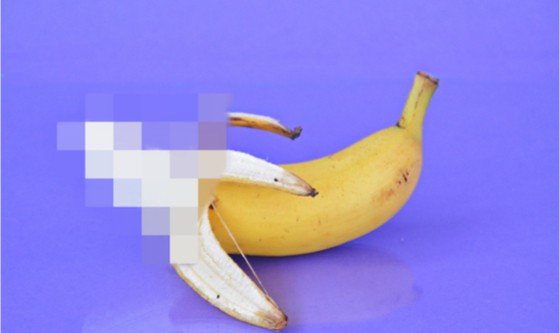 Is there a place for porn in modern relationships?
Porn is a complicated art, in many ways. In spite of the entire world's slightly hypocritical stance to sex, paid sex, filmed sex, the porn industry continues to thrive, breeding profit, and controversy.
Booming industry
Currently, 'the porn industry's net worth is about $97 billion. This money is enough to feed at least 4.8 billion people a day. Every year, Hollywood releases roughly 600 movies and makes $10 billion in profit. And how much does porn industry make? 13,000 films and close to $15 billion in profit. The porn industry makes more money than Major League Baseball, the NFL, and the NBA combined' (source).
Many people say that these numbers are inflated, but it is undeniable that porn has infiltrated every aspect of adults' sexual lives – from when you go on an internet browser and the little ads with girls pop up, to your DVD guy trying to sell you an unmarked copy of a lewd movie, telling you that 'you and your partner will like it' (this happens, more often than you would think). And speaking of partners, has porn also infiltrated our modern day relationships?
Porn in relationships
The answer is definitely yes. A lot of young men start to understand sex either from their friends or from porn. Most men and women have watched a porn scene, whether of their own volition or because of peer pressure, at least once.
Porn is not problematic in itself – the bigger issue is the mindset of the person who is watching porn that leads to the problem.
For example, sometimes people watch porn and forget that, at its basic level, it is acting. Watch a porn star interview online (like Asa Akira, Stoya and Jizz Lee talk about here) and they will tell you, it's a job that is like any other; except their job involves having sex while being filmed and getting paid for it. They have rules and regulations like any other industry, they have full work days, pay grades, and even companies spanning from their professional careers.
But when people watch porn, they think that this is actual sex, and this is what actual sex is supposed to look like. There is a disconnect between pornography and reality.
A healthy addition?
Pornography can be a healthy, if measured, addition to modern day sexual relationships. It's important for both partners, as mentioned before, to keep in mind that porn isn't real, and a lot of the depictions and situations of sexuality in these film are scripted.
Partners shouldn't expect their significant others to duplicate what a professional is doing on screen. Women, for example, won't always be hot and ready to go at a moment's notice. Men won't always have supersized dicks. That isn't the real world.
In the real world, women are not always stimulated an easily – which is actually, where porn can be used as a visual aid, or a prop, to your sex life. Men aren't always going to go for hours.
Paying for porn
And then there is how you access porn. A lot of porn is free, like on PornHub, Xvideos, etc., but they do have a paywall for more content. As we discussed before, porn is an industry that employs thousands of people. Therefore, shouldn't you be paying to access it? Yes, probably.
In Kenya, access is limited to the internet, pretty much. Consuming porn online is the modus operandi for most young people, but yes, paying for premium services is an option if you want to go that direction, to get more content, that's better done, or a better script – whatever your end goal is with watching porn.
Porn can be problematic
It goes without saying that you should regulate how much pornography you watch, because there are studies that talk about the effect of watching pornography, like this one which describes the effect of people not being able to understand or read non-verbal sexual clues in real life because of the porn they watch. Basically, porn isn't evil in itself. What makes it detrimental is how and what you use it for.


Porn: yay or nay? Cast your vote in the comment section below.