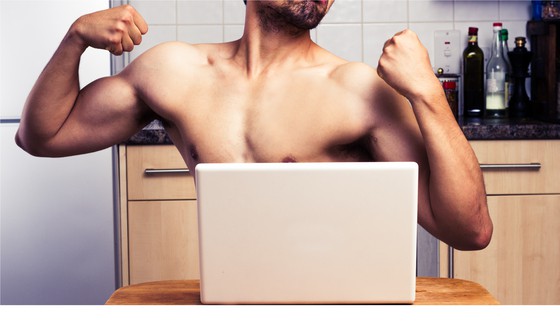 Online dating: what's the goal?
The goal of online dating seems obvious: a new partner. But is good communication or sex appeal more important when finding love online? You may be surprised.
Online dating is booming. People are constantly on Tinder looking for prospective partners, and there are many other online platforms that promise love, happiness and sex. They all aim to hook you up with someone – whether it is for sex or love (or both) depending on where you look.
What's more important: looks or personality? 
When it comes to looking for a long-term partner, what is more important: finding someone you can talk to, or someone who's hot and has lots of sex appeal?
Using data of almost 6000 eHarmony.com users, researchers looked into answering this question. They also tried to figure out if this changes with age. In short: do younger, middle-aged and older people look for the same things when it comes to online dating?
Communication
While many may think online dating is a meat market, where people will choose looks over personality traits, this isn't what the researchers found. Communication was most valued across all age groups. However, women put a slightly higher importance onto good communication than men did.
Surprisingly, it's the older ladies who were slightly less interested in communication.
Sexual attraction
You might think that sex appeal was most important to the younger users, right? Well, it turns out that they still think communication is key; just like their older counterparts. Only the very oldest age group – and we are talking about people up to 95 here – valued sex appeal less than younger people.
It's the middle-aged divorcees who think sexual attraction is most significant in a new partner.
Socially acceptable?
There are a few things the researchers might want to look into for future studies. Did the respondents think it was best choosing communication over sex appeal? Did they think it would reflect badly on them, that they would seem shallow? And, are the people using this particular platform representative for all other online daters?
Source: Menkin, J.A., Robles, T.F., Wiley, J.F. & Gonzaga, G.C. (2016). Online Dating Across the Lifespan: Users' Relationship Goals. Psychology and Aging.
What do you think is more important? Sex appeal or good communication? Let us know below or on Facebook. For questions, head to our forum.